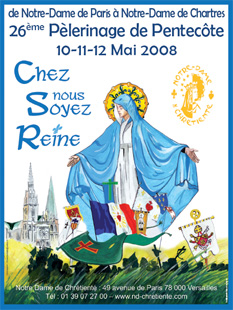 Monday 18 January 2010
Missa Cantata
(Votive Mass for Unity of the Church)
, followed by talk about Chartres Pilgrimage
7.00pm, Glasgow University Catholic Chaplaincy, Turnbull Hall, 13-15 Southpark Terrace, Glasgow G12 8LG
Sung Mass celebrated according to the Extraordinary form of the Roman Rite. There will be a short talk about the Paris to Chartres Pilgrimage afterwards with details of how to apply for sponsorship.
For more information (previous posts) about Chartres see
here
.
Note:
a similar talk will be held on Sunday 31 January, at the
Edinburgh University Catholic Chaplaincy
, 24 George Square, Edinburgh, at 8.15pm.